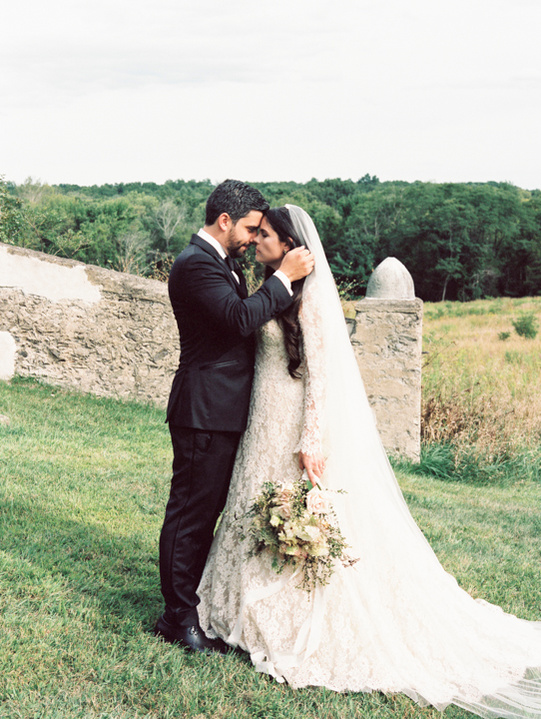 Are you thinking about a Hudson Valley, New York wedding? First of all, YES!! Second of all, let me go back a bit and tell you how I ended up on a wedding, shadowing photographer and person extraordinaire, D'Arcy Benincosa!
So fast forward a few months after I've decided to start my new wedding photography business, a friend told me about this amazing destination film wedding photographer. She said, "You need to follow her! Not only are her images gorgeous, you'd love how she speaks as well! Her captions are so good!" I immediately picked up my phone to follow her on Instagram and was an instant fan. Her name was D'Arcy Benincosa.
If you're already a wedding photographer, you're probably thinking, "Wow, Rachel, how did you not know D'Arcy? Everyone knows D'Arcy." Well again, I had just started my wedding business and I came from a documentary background with names like Sally Mann and Robert Frank, not so much modern wedding photographers in the business today (hence, all of that research I was doing). Anyway, I followed her and one day she offered one lucky up and coming photographer a chance to be mentored and shadow her upcoming wedding in Hudson Valley, New York (basically where New Yorkers go when they want to be near trees and feel a smidge rustic). I messaged her right away with interest, and since I was the first one to send her a DM, we had a phone interview and I said 'yes' right on the spot! I thought this Is the Universe telling me it's time..you can either do this all on your own with very slow growth, or push yourself to learn from someone who is already doing what you want to do, and learn right from her! It was all perfectly timed and I was ready.
Now, if you're thinking of doing a Hudson Valley, New York wedding…first of all, YES!! Second of all, let me just a paint a picture for you. You're leaving New York City, crossing over bridges and getting the skyline views, you know, the beginning or end credits of any New York City movie. Once you get on the highway, you're just going north for about 2 hours or so and then you start seeing trees, green, nature..you know you're getting closer. Once you arrive into the small upstate town, you have mountains in the background, antique stores on every corner, and adorable eateries right after the other. It's a gorgeous yet adorable, an escape yet so familiar…and don't even get me started on the adorable AirBnB's. Just the perfect town for a perfect New York City couple wedding.
It was wedding day, I was ready in my all black jumpsuit (my wedding photographer uniform), the sun was shining, and it was time to learn from and photograph my first full out D'Arcy Benincosa wedding. Our first stop was the adorable home where the bride and her bridal party were getting ready. We went outback to the garden and photographed the hand written invitations, the heir looms and the keepsakes, and of course… the Louis Vuittons…all on a gorgeous Florecian platter D'Arcy picked up (of course). Every single flower petal, stamp, and piece of jewelry had to be absolutely perfectly curated, and for good reason. I was already learning, shooting a wedding isn't documentary at all. It is a highly curated photoshoot. The bride and her girls had their hair and makeup done, she opened her gift from her groom, and slipped on her gorgeous Italian lace, hand sewn gown, with the help of her mother and friends. Everything was going smoothly until we were right about to head out the door to the next location, and my camera got stuck.
Picture: a high energy, four floor walk up filled with a bridal party and family members, 2 photographers, 1 videographer, and me…sitting on the front porch with a Hasselblad that won't wind. It was completely stuck, not allowing me to take pictures, wind my film, or even take out the film. I had no back up film camera (again, just starting out) and we were leaving at that moment for the first look. D'Arcy and her second photographer, Sawyer, knew I was panicking, so they said let's figure this out in the car. We were looking up Youtube videos, everyone trying to twist and finagle the contraption, but nothing was happening. Mind you, my Hasselblad 500c is one of the first medium format film cameras in existence, made between 1957-1970. Not many people in the world actually know how to fix a Hasselblad film camera. I also want to mention, this had literally never happened to me in the 5 years I have photographed with this camera. There was no fixing this camera in this moment but luckily the angel that is Sawyer Baird had an extra Contax she graciously allowed for me to use for the rest of the day. And let me tell you, it was definitely one of those blessings in disguise.
I drove us to the second location for the first look. It was In a stunning field in a park with the most perfect weather you can imagine. The bride was already tucked behind the large red barn while the groom was getting in position in the field. I strapped on the Contax, had a quick tutorial and began to shoot. Now if you're reading this and have shot with both a Hasselblad and a Contax, you know what I'm about to say…OH MY GOODNESS, it was so easy too shoot with!! Where was this camera hiding my whole life???? I got angles, I shot quickly (remembering this was still film), and exchanged a new roll of film so much quicker than if I were using the Hasselblad.
The first look was stunning, the bride and groom holding each other in the field was out of a Jane Eyre novel, and bride and groom parties were having so much fun! Watching D'Arcy pose and work with everyone was so inspiring…I was even able to pose the bride and groom a few times myself. Next up, was the ceremony at Helsinki.
Helsinki in Hudson Valley, New York: what a beautiful venue. Walking In, you had gorgeous dark tones, mood lighting, and carts of champagne. Guests drank and started the party as the dinner tables were getting their finishing touches. From the florals to the tablescapes to the candles lit at dusk, the mood was set for the bride and groom.
When you walked upstairs your senses were flooded with soft lighting and wild flowers lining the aisle. As the ceremony began, guests were greeted by the wedding party floating down the aisle and into their spots. There were laughs and tears, along with a powerful moment of both bride and grooms families encircling them with a prayer, showing their support and love.
After the beautiful ceremony, we stole the couple for a few more portraits around the corner. You could feel their excited energy at holding each other for the first time as husband and wife. Without keeping them long, we captured stunning images of the newly married couple In a Hudson Valley scene, just in time for them to enjoy cocktail hour with their friends and families.
As night fell, a new type of magic fell upon the party. Eating and sharing drinks by candle light, with a soundtrack of laughter and moving speeches, the party reached its peak as the side doors opened, revealing a dance club. The party gathered into speak easy styled booths and tables, and applauded the newly married couple as they walked to their first dance, together. After their dances with each other, the brides father and the grooms mother, they danced the night away in a little town called Hudson Valley in New York.
Images Rachel V King Photography, copyright.
Internship with D'Arcy Benincosa
Location: Hudson Valley, New York