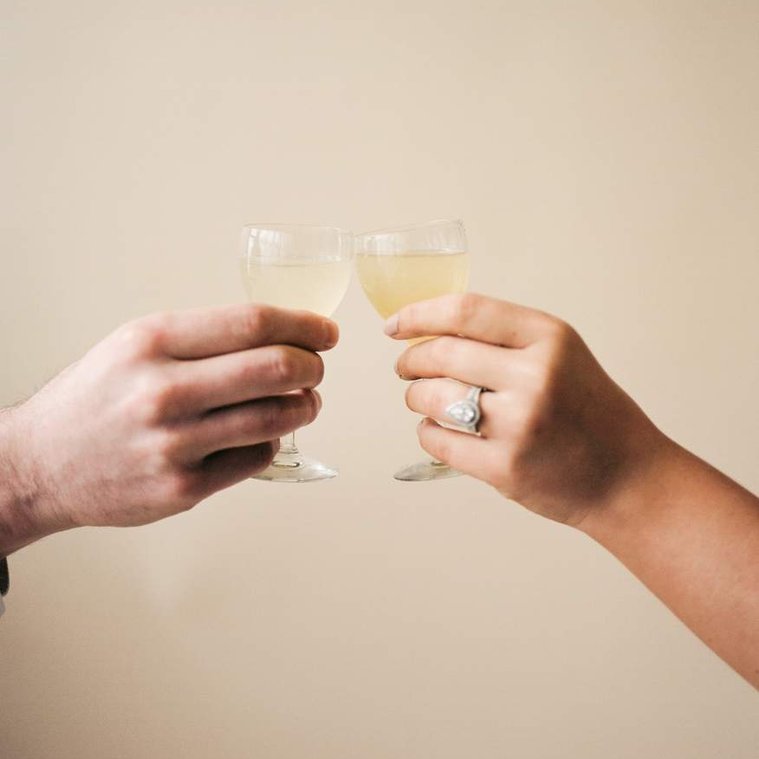 LET'S GET IN TOUCH!

We are available for local and destination weddings and elopements, engagements, and portrait sessions. Tell me a little about yourself, how you heard about me, and what draws you to my work. I am so excited to hear from you! Please fill out the form below and we'll be In touch within 48 hours.
Can't wait to create some magic with you!

FAQ
01.
HOW DOES THE WEDDING PROCESS WORK?
Once you've filled out the form, we will set up a phone or video chat so we can get to know each other better and I can answer any of your questions. If you think I'm a good fit, I will send over a contract and an invoice for the retainer. Once the contract is signed and the invoice is paid, the date is officially yours! We'll set up your engagement session, or alternative session, I'll send you a Styling Guide as well as a Wedding or Elopement Planning Guide. We will meet again about month before your wedding and go over a timeline and the finer details of your day.
03.
DO YOU TRAVEL FOR WEDDINGS AND SESSIONS?
I live in Baltimore, MD but if you are in the DMV area or New York City, there are no travel fees. My destination wedding or session package includes all travel fees and I handle all booking myself. I usually fly in the night before and leave the day after unless otherwise specified. We will discuss budget and I will get your approval before booking anything.
05.
DO YOU BRING A SECOND SHOOTER FOR WEDDINGS?
A second shooter is an add-on starting at $50 an hour. We will suggest the best option for your package but I always suggest a second shooter on a wedding 8 hours or longer.
07.
DO YOU HAVE A STUDIO?
I do not personally have a studio but know many lovely studios in the Baltimore area we can rent for your session! I am happy to give suggestions and help finding the perfect location but the client would be responsible for fees.
09.
CAN I PRINT MY IMAGES WITH YOU?

Yes! You can order prints, albums, etc through your personal gallery for 9 months. For albums, I will help you create the perfect layout for your memories. I can send you a sample gallery to get an idea of what you will receive!






02.

HOW DOES PAYMENT WORK?
I require a 50% non refundable deposit to book a session and 25% non refundable deposit for booking a wedding or elopement. For mini sessions, I require a 100% non refundable payment to lock in your time. The rest of your payment is due before your session or wedding. Please review my cancellation and rescheduling policy on your contract and on my website.
04.
WHAT IS YOUR TURNAROUND TIME? HOW DO I RECEIVE MY IMAGES?
For weddings, I will edit a handful of images and send to you the next day. Your full gallery will be delivered 6-8 weeks after your event. Engagement sessions will be delivered In 4-6 weeks and mini sessions will be delivered in 1-2 weeks. You will receive a personal gallery with all of your images, available for download and a print shop for 9 months.
06.
CAN YOU HELP ME PICK OUT WHAT TO WEAR?
I have you covered! I'll send you an Outfit Guide for your session! You can also send me pictures of your options and I'll give you my opinion. We can also create a Pinterest board for inspo!
08.
HOW DOES CANCELLATION + RESCHEDULING WORK?
Deposits are non-refundable. If weather is an issue for rescheduling, that's not a problem but some of the most magical sessions were in windy or snowy weather. There Is a $100 rescheduling fee if you let me know a week before your session. If you need to cancel within the week, your deposit is forfeited and a new deposit will need to be made to book again. Please address your contract with wedding or engagement session rescheduling + cancellation.
10.
WHEN DO YOU OFFER MINI SESSIONS?
Something I love to offer as a cheaper price point to enter in as my customer is mini sessions. Join my mailing list or follow me on Instagram @rachelvkinglifestyle to know when these sessions are being offered. These sessions are at certain locations on certain days and are not transferable.
Subscribe to Our Newsletter
Sign up with your email address to receive news and updates.